A LENS ON LEEDS AIR POLLUTION

AIR POLLUTION IN LEEDS HAS BEEN A GROWING CONCERN FOR OUR READERS FOR SOME TIME. HERE, WE PRESENT FOR THE FIRST TIME A STUDY REVIEWING TWO TYPES OF DATA: AVAILABLE AIR QUALITY DATA FROM METEREOLOGICAL SENSOR STATIONS IN THE CITY CENTRE OVER FIVE YEARS AND MEDICAL PRESCRIPTION DATA FOR RESPIRATORY PROBLEMS OVER THE SAME PERIOD. WE HAVE ANALYSED THE DATA FOR TRENDS TO SEE IF THERE IS A CORRELATION AS RESEARCH TO DATE WOULD SUGGEST. WE FIND THAT, IT IS NOT QUITE AS SIMPLE AS IT MIGHT APPEAR.



AIR POLLUTION IN LEEDS 5 YEAR STUDY

YEAR CURVE
Yearly data shows the average NO2 and PM2.5 levels over a 5 year period. Results tend to suggest the tendency of air being polluted at the highest level during the winter months when the air temperature traditionally gets lower.
In contrast, the levels of NO2 and PM2.5 are signifcantly lower during summer months when air temperature increases.
WEATHER IMPACT ON AIR QUALITY
Analysing air pollution data for Leeds on an hourly and daily basis covering a period of 2010 to 2015, several important facts emerge afecting the health of all those living and working in the area. From the data we are able to see particular seasonal trends, these show increased levels of dangerous small particle matter during the winter months. Levels generally show an upward trend throughout autumn as the weather temperatures drop, this trend is reversed in the spring as temperatures begin increasing toward summer. In general the summer months show the lowest levels dangerous air pollution.
There have been periods over the period under study, which show unexplainable days of extreme contamination. However, the met ofce reported that particularly bad storms struck the Yorkshire area around the three most prominent events of very high contamination. Although no direct cause is possible to attribute to the events, the recurrence of similar outcomes tends to suggest the thee could be a relationship between the events.


DAILY AIR QUALITY IN LEEDS

Daily Graphic data offers information regarding daily NO2 levels in Leeds throughout a five year period (2010-2015).
Results inticate that the highest concentration of NO2 on average working days can be observed during the peak hours, that is between the hours of 8-9am in mornings and 5-6pm in the evening, probably due to the highest circulation of motor vehicles during these hours.
The lowest levels of air pollution are during a period of late night and early morning when there traditionally is much lower motor vehicle usage.


SEVERAL STUDIES TO DATE SUGGEST A RELATION BETWEEN POLLUTION AND THE SYMPTOMS OF ASTHMA



AIR POLLUTION IN LEEDS COMPARED WITH ASTHMA MEDICATION COVERING 5 YEARS

This graph specifcally shows the cost of the medication prescribed for all respiratory problems in Leeds, from 2010 to 2015.
The evolution of the curve informs us of a substantial upward trend in the cost of prescribed medication for Asthma or respiratory problem drugs and that there is a progressive rise of those costs through the years within the study. Additionally, the graphic shows the amount of medication prescribed to patients in Leeds over a period of fve years.
Our principal conclusion is that no specifc pattern can be observed to explain any signifcant change in asthma medication prescribed during this period as it relates to air pollution.
The comparative chart depicting air pollution in Leeds, along with the data concerning asthma medication prescribing during 5 years, is presented as a means of demonstrating graphically the diference in incidence of high levels of air pollution and the timing of the prescribing of the medications within the study.
Correlating the statistics provided, the results show that there is no direct relationship between the two data sets. The amount of medications prescribed to patients increase in a period during late spring and early fall, when the level of air pollution is traditionally lower.
Therefore the results contradict the primary hypothesis much further research in this area is needed to establish the factors and causal relationships. Several avenues of exploration are pos- sible, but weather data covering the period in question must be a consideration to provide information on another of the contributing factors involved.


CAUSES OF AIR POLLUTION














CARS
Most cars use internal combustion engines. This leads to the production of several pollutants, such as :
carbon monoxide
oxides of nitrogen
un-burnt hydrocarbons
particulate matter
HEATING
The use of solid fuel such as coal or wood for house heating produces pollutants.
This pollution can highly vary from one fuel to another. For example, the use unseasoned (also called green) wood which results in a lower temperature combustion consequently produces way more pollutants than dry firewood.
FACTORY
The industries are known to be pollutants, due to their activities and transformations. Many of them have need of power generation, combustion processes and massive heating requirements.
When efforts are made to reduce these releases and use more green energy, they still emit a mixture of nitrogen oxide (NOx) and nitrogen dioxide (NO2).

COMPOSITION OF CONTAMINATION PARTICLES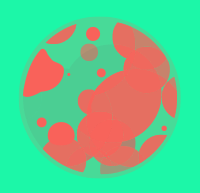 PM2.5 stands for particulate matter with less than 2.5 µm diameter (for information, the diameter of a hair is 50 to 70 µm). They are also referred to as "fine particles" and stay in suspension in the atmosphere. 43% of them are the result of wood combustion, coal combustion or oil combustion. The manufacturing industry represents 9.5%, diesel vehicles 8.4%, construction sector 6.6%, and agriculture and forestry 4.7%.
EFFECTS ON LUNGS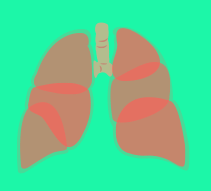 The effects of pollution on the body : every year, 3 millions people die from diseases caused by air pollution : that's 5% of the annual global deaths. As a matter of fact, pollution brings allergies & problems that can have an impact on the respiratory system. A long -term exposure can lead to asthma, chronic bronchitis, lung cancer...
As a matter of fact, pollution brings allergies & problems that can have an impact on the respiratory system. A long -term exposure can lead to asthma, chronic bronchitis, lung cancer...
The consequences are diferent depending on people, but some groups of population are more at risk : children, elderly persons, or deprived families with less access to healthcare.